With over 20 years of experience in the painting of custom house portraits and the building of three-dimensional models for realtors, individuals, and churches, Mansions by Melanie delivers high quality artwork with classic attention to detail and personalized customer service.



Custom House Portraiture
Personalized, hand-painted, portraits of your dream home, a relative's home, summer cottage, latest closing, historical structure, bed and breakfast, church building, first business location, or any other structure that is meaningful to you from photos or email scans (any common graphics format). Please see the order page for more detailed instructions.
---
Realtors, you can deliver the perfect closing gift to your clients!
Mansions by Melanie's experience with realtors around the country especially equips us to meet your needs. Please see our special page on this site for realtors. Contact us about rush orders, unexpected closings, and any other marketing needs you might have.

Builders...We work with builders to provide renderings from plans and can create a marketing brochure for houses you have under construction. Simply contact us to discuss the use of this marketing tool and costs.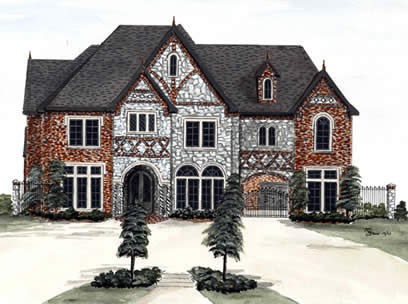 ---
Three-Dimensional Models
Mansions by Melanie also produces beautiful handmade three-dimensional models. Models are constructed from photographs/house plans and are made of heavy-textured paper and painted with an acrylic wash. Model prices are quoted individually.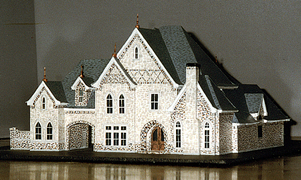 Call us today...817.236.4091