For Realtors
Realtors, we understand and cater to your special needs!


At Mansions by Melanie, you'll get professional service that meets the needs of busy real estate professionals. We understand your time constraints, the need for quick service and delivery, the sudden sale, and the need to keep your name and service fresh in the mind of clients so that you can receive referrals from them.
The real estate business is about service—meeting the needs of your clients. People generally buy from realtors they like and who care about their needs and desires. What better way to show them you care than by giving them a closing gift or housewarming gift (with your card attached to the back of the portrait for easy reference) from Mansions by Melanie? It is one more way for you to "wow" them into becoming your raving fans.
Read Michael Antoniak's article at Realtor.org on the value of closing gifts in shaping positive impressions of realtors.
Click here.
---
Mansions by Melanie has worked with agents from the following real estate companies:
Williams Trew
Century 21
Realty Executives
Long & Foster
Loss Realty
O'Conner, Piper, and Flynn

---

Photo provided by Realtor
The sample below gives you some idea of the process of creating the perfect closing gift. Note that with scanning and the resolution of computer monitors, the quality of the display is only an approximation of the top quality of our paintings.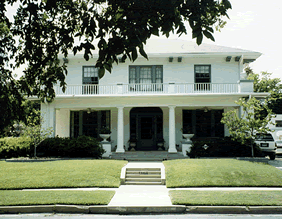 Painting Created from Photo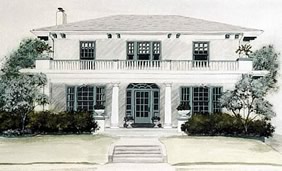 Quote from one of our clients:
"[My client] completely lost it when I gave her your painting. She was very touched, as was I. Thank you for helping me to help her with this difficult time in her life.

You'll most definitely be hearing from me as soon as I get some more listings to settlement. My husband, who by the way, is a perfectionist was also very impressed!"